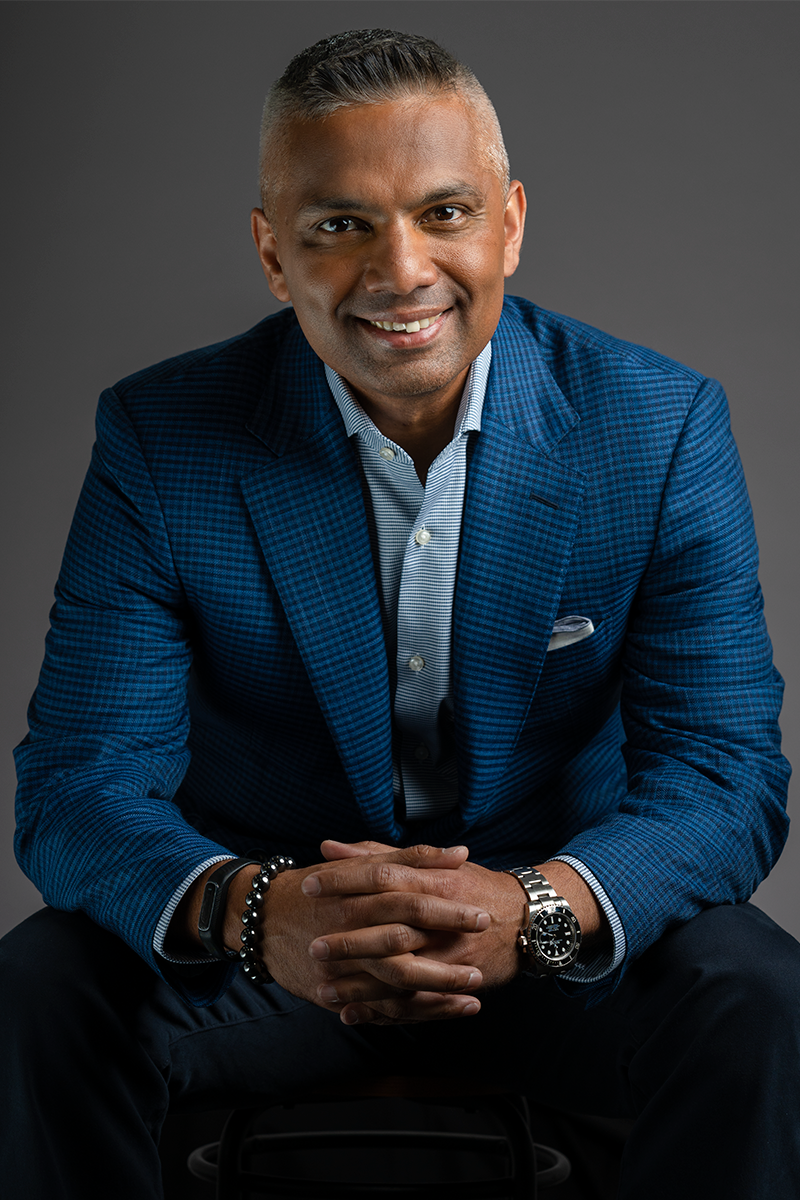 Chairman and Chief Executive Officer
Dennis Mathew serves as Chairman and Chief Executive Officer of Altice USA, one of the largest broadband communications and video services providers in the United States, delivering broadband, video, and mobile services to nearly 5 million residential and business customers across 21 states through its Optimum brand. In addition to the Optimum telecommunications business, Altice USA operates a4, an advanced advertising and data business, which provides audience-based, multiscreen advertising solutions to local, regional, and national businesses and clients, as well as hyper-local, national, international, and business news networks through its News 12, Cheddar News and i24NEWS brands.
A telecommunications industry veteran, Dennis Mathew spent the last 17 years in senior corporate and operational leadership positions at Comcast, leading the company's largest regions with a focus on all aspects of the residential and commercial businesses for the entire Comcast portfolio of products and services.
He oversaw the organization's strategic, financial, and operational performance in both the Freedom Region (Southeast Pennsylvania, New Jersey, Northern Delaware) and Western New England Region (Connecticut, Vermont, Western Massachusetts, and areas of New York and New Hampshire), positioning his regions to become best-in-class for customer experience and employee engagement at Comcast. Mr. Mathew has successfully led through business transformation, developing long-term solutions and launching new businesses and products for Comcast to drive improved performance and enhance the customer experience for millions of customers across highly competitive markets.
Prior to joining Comcast, Mr. Mathew held positions focused on technology risk assessment with both PricewaterhouseCoopers and Andersen/Protiviti.
Mr. Mathew earned a Bachelor of Science degree from the University of Pennsylvania's Wharton School. He is a graduate of the NAMIC Executive leadership Development Program and has been recognized by Philadelphia Business Journal and Multichannel News on their "40 Under 40" lists, as well as being named to the CableFAX "Most Influential Minorities in Cable" list.
In addition, Mr. Mathew is a philanthropist and entrepreneur. He is Co-Founder and Chairman of Bloom India, a nonprofit organization whose mission is to provide high-quality education to the underprivileged throughout India and has spent the last decade working with non-profit organizations focused on anti-human trafficking efforts.