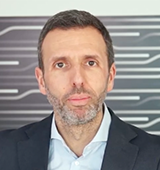 Raphael Bourreau
Executive Vice President, Altice Consumer Services
Raphael Bourreau is Executive Vice President, Altice Consumer Services, where he leads the strategy, development, execution, and promotion of the company's consumer-focused connectivity solutions that connect millions of people to content, information, and each other in simple and innovative ways. This includes oversight of the product, marketing, and sales teams supporting Altice's expanding consumer product portfolio, including the Altice One home connectivity and entertainment platform.
Mr. Bourreau joined Altice USA from Altice France, where he was the Chief Marketing and Digital Officer for its SFR and RED consumer-facing brands, which deliver broadband, fiber and wireless services to millions of customers. In his role, Mr. Bourreau oversaw sales, marketing, and customer care and was responsible for large-scale initiatives which led to improved customer satisfaction and loyalty, which were key in supporting the company's growth strategy.
Mr. Bourreau's career in telecommunications spans two decades across various leadership roles. Before becoming Chief Marketing and Digital Officer at SFR and Red, Mr. Bourreau held several roles within the company including Digital Business Director and E-Commerce Director, where he worked to transform the company's digital brand and shopping experience. Prior to joining Altice France in 2008, Mr. Bourreau led sales efforts at Neuf-Cegetel, a leading French communications provider. He began his career in sales for Kodak in France.
He holds a Bachelor's Degree from the ESLSCA Business School in Paris.