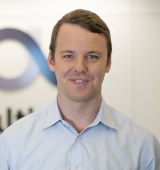 Nick Brown
Senior Vice President, Treasury and Investor Relations
Nick Brown is SVP, Treasury and Investor Relations at Altice USA, where he is responsible for overseeing the daily financial and strategic dialogue with the Company's debt and equity stakeholders, helping to develop the Company's financial and operational strategy and leading the preparation of financial communication materials. In addition, Mr. Brown is responsible for the daily management of the Company's balance sheet, corporate liquidity, investments, and risk management related to the Company's financial activities.
Prior to this role, Mr. Brown was Head of Investor Relations for Altice N.V., which he joined from Goldman Sachs' Global Investment Research division where he was an Executive Director covering European Telecoms, Cable, Satellite and Tower companies. He previously worked at Espirito Investment Bank (formerly Execution Noble) as an Equity Research Analyst covering European Telecoms and Media companies.
Mr. Brown has a Masters economics degree from the University of Cambridge.