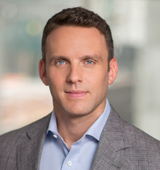 Matt Marino
Executive Vice President, Altice Consumer Services
As executive vice president of Consumer Services for Altice USA, Matt Marino leads the strategy, development, execution, and promotion of the company's consumer-focused connectivity solutions. This includes oversight of the product, marketing, customer experience, care and sales teams supporting Altice's advanced consumer portfolio, including its Optimum and Suddenlink-branded broadband, TV, and home phone services as well as the Altice Mobile wireless service.
Prior to his current appointment, Mr. Marino led sales, acquisition and retention at Altice USA. Before joining Altice USA, he held leadership roles within the sales, operations, strategy and finance organizations of Charter Communications, Time Warner Cable and Insight Communications. He previously worked as an investment analyst at Ramius LLC, a multi-strategy hedge fund, where he analyzed direct investment opportunities in publicly traded companies. Mr. Marino began his career as an investment banking analyst covering the financial services industry.
Mr. Marino graduated with honors from Washington and Lee University in Lexington, Virginia.