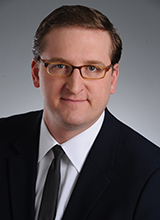 Michael Schreiber
Executive Vice President & President of Altice USA News
Michael Schreiber serves as Executive Vice President & President of Altice USA News where he oversees the company's news properties, including the U.S. division of international news and current affairs network i24NEWS and the hyperlocal News 12 Networks, which serves local communities in the New York tri-state area.
Previously, Mr. Schreiber served as Altice USA's Executive Vice President & Chief Content Officer, where he was responsible for all programming-related developments, negotiations, and agreements covering all content platforms companywide. In this role, he was the lead negotiator for the company's key programming agreements and renewals, including various new media and digital content deals, programming-related advertising and data agreements, and the carriage deals to launch i24NEWS in the U.S. Mr. Schreiber will continue to serve as an advisor on certain content and programming initiatives.
Prior to joining Altice USA, Mr. Schreiber held the position of Senior Vice President, Content Acquisition for Comcast Corporation where, among other responsibilities, he oversaw acquisition for platforms including VOD, TV Everywhere, Streampix, Watchable, and Advanced Advertising. Before joining Comcast, Mr. Schreiber worked at NBCUniversal in a number of roles across the following divisions: Advertising Sales, Digital Distribution, Local Media, and Business Development. Additionally, he assisted in the founding, development and launch of Hulu.
A leader in the industry, Schreiber has had his work published in "Making TV A Two-Way Street: Changing Viewer Engagement Through Interaction." He is a certified General Electric Six Sigma Black Belt and is also a graduate of General Electric's Experienced Commercial Leadership Program.
Mr. Schreiber graduated from the University of Virginia and has a Master of Business Administration from the Kellogg School of Management at Northwestern University.