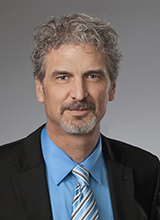 Matthew Lake
Executive Vice President & Chief Marketing Officer
Matt Lake serves as Executive Vice President & Chief Marketing Officer for Altice USA. In this role, he is responsible for all Product, Marketing and Market Insights for the Altice USA residential brands.
Prior to the acquisition of Cablevision by Altice, Mr. Lake held the position of Senior Vice President, Marketing and Advertising for Cablevision where he was responsible for the development and creative execution of the company's brand and marketing strategies supporting the company's full suite of advanced digital Optimum-branded products and services. Most recently, he helped lead the creation and launch of a new brand identity for Optimum. This included existing product marketing development and the formulation and implementation of new campaigns and integrated marketing efforts supporting new products and product enhancements for both residential and commercial customers
Over the course of his career, Mr. Lake has created brand strategies and ad campaigns for a range of preeminent companies that have engaged consumers across all media formats, from traditional broadcast and print, to emerging online and social media platforms. Prior to joining Cablevision, Mr. Lake served as a principal at creative agency The Brooklyn Brothers, where he helped build a multi-million dollar domestic and international business, with clients including Cablevision, Madison Square Garden and News Corporation. Earlier in his career, his clients included Pepsico, Philips, ExxonMobil and IBM.
Before joining The Brooklyn Brothers, Mr. Lake served as a Managing Director at Element 79 Partners, Worldwide Account Director at DDB Worldwide, and EVP and Director of Business Development at Gotham Inc.
Mr. Lake earned his Bachelor of Arts in English from Keene State College, in Keene, New Hampshire.