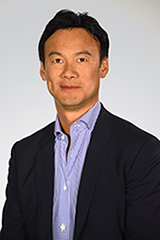 Dexter Goei
Chief Executive Officer,
Altice USA
Dexter Goei is Chief Executive Officer of Altice USA, one of the largest broadband, video and advertising service providers in the U.S.
In the nearly three years since the acquisitions of Suddenlink and Cablevision to create Altice USA, Mr. Goei has led the company on a fast-paced journey defined by differentiation and innovation, delivering state-of-the-art connectivity services to approximately 5 million residential and business customers across 21 states. Under Mr. Goei's leadership, Altice USA has also grown its news and advertising businesses through the launch of digital, multiscreen advertising company, a4, and the expansion of Altice News, comprising Cheddar, i24NEWS and News 12, creating a powerful platform for advertisers across the U.S.
Joining Altice Europe as its CEO in 2009, Mr. Goei helped lead the company's development and growth from a French cable operator to a multinational telecoms, media and advertising company. Altice Europe debuted on the Euronext Amsterdam exchange in January 2014. Following the establishment of Altice USA, Mr. Goei transitioned from Altice Europe and became CEO of Altice USA in June 2016. Under Mr. Goei's leadership, Altice USA debuted on the New York Stock Exchange with its IPO in June 2017 and, in June 2018, the company completed its separation from parent company Altice Europe.
Prior to joining Altice, Mr. Goei spent 15 years in investment banking with first JP Morgan and then Morgan Stanley in their Media & Communications Group in New York, Los Angeles, and London. He was Co-Head of Morgan Stanley's European TMT Group when he left to join Altice Europe.

Mr. Goei currently serves on the boards of C-SPAN, The Paley Center for Media, the Partnership for New York City, and The Shed.
Mr. Goei has been recognized by numerous industry groups for both his professional achievements and his leadership in driving Altice USA's Diversity & Inclusion program. Recently, he was honored by the Museum of Moving Image for his influence on the media sector.
Mr. Goei is a graduate of Georgetown University's School of Foreign Service with cum laude honors.